Academic Earth is an online source for online degrees and online adult learning. They have released a course on literary theory by Paul Fry, William Lampson Professor of English Director of Graduate Studies at Yale University, on UTube.
Dr. Fry's lectures illuminate each topic. He connects each theory to other theories and puts it in its place in history. Dr. Fry is concise and clear. The lectures are each about 45 minutes long. They are a good introduction to the topic that clarifies many difficult texts. If you like them, more of Dr. Fry's lectures on literary theory can be found on UTube.
Paul H. Fry is the William Lampson Professor of English and has taught at Yale since 1971. He received his BA from the University of California, Berkeley and his Ph. D. from Harvard. His primary areas of specialization are British romanticism, the history of literary criticism, contemporary literary theory, and literature in relation to the visual arts. The Poet's Calling in the English Ode (Yale, 1980) received the Melville Cane Award of the Poetry Society in America. Subsequent books are: The Reach of Criticism: Method and Perception in Literary Theory (Yale, 1984), William Empson: Prophet Against Sacrifice (Routledge, 1990), A Defense of Poetry: Essays on the Occasion of Writing (Stanford, 1996), The Rime of the Ancient Mariner (ed.; Bedford-St. Martins, 1999), and Wordsworth and the Poetry of What We Are(Yale Studies in English, 2008). He was Director of Graduate Studies in the English department for nine years and Master of Ezra Stiles College for seven. He served as member and Chair of the Region II Committee for the Mellon Fellowships in the Humanities for twenty-five years. Among his more unusual publications are numerous short essays on painting and exhibition reviews for ArtNews and an article on aesthetics in the Philoctetes Journal, a periodical for the study of the imagination sponsored by the New York Psychoanalytic Institute.
Welcome to Literary Theory
Welcome to Literary Theory! This libguide is for undergraduates, graduate students, and faculty at the University of Illinois, Urbana-Champaign. It may be utilized as a basic introduction to literary theory, to familiarize oneself with literary theory one may not be familiar with, and as a teaching and learning tool.
Literary Theory can be used for Introduction to Criticism and Research (CRN 30190), an area requirement in the English Department. It can also be utilized for writing critical essays in English Literature courses as well as other areas in the humanities.
The Scope of this Libguide
Literary Theory covers basic literary theory from Russian Formalism to the Present. It is not meant to be exhaustive in the theories or theorist covered. Instead, Literary Theory is an introduction to the topic. I've made an attempt to cover both large disciplinary areas like psychoanalysis or deconstruction as well as many of the area studies popular today. In each section I have tried to give a balance of main theorist you should know for mastery of the topic as well as introductions, anthologies, and readers that will illuminate the topic and give you ideas for further reading and research.
Explanation of How Each Page is Oraganized

The elements of particular pages vary from theory to theory. Yet, they all include a combination of the following:
1) Primary theorists and their texts
2) A general introduction to theorists in the area and their work
3) Anthologies, readers, introductions, and guide can be used as "seed documents" to mine for further reading suggestions.
4) Dictionaries and encyclopedias
5) Web resources: free sources on the internet to give you ideas and get your research started
6) Electronic resources: often UIUC affiliated sources. They range from electronic dictionaries to ebooks.
7) Journals: many disciplines have one or more journals dedicated to their particular mode of thought. I have listed the ones available free on the web or through UIUC affiliation.
8) Paul Fry of Yale lectures on literary theory
9) UTube videos: I have added videos that illuminate certain key ideas as well as documentary footage of key theorists.
10) "Another View" are cartoons about the theory being discussed on the page. Meant to illuminate the public reception of the theory.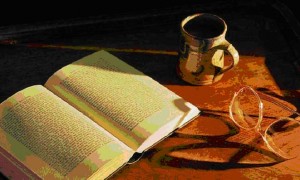 "There is a certain glory in not being understood."
- Baudelaire, The Structure of Modern Poetry